217 & 221 8th St Marlinton, WV 24954
Posted by Moises Martinez on Tuesday, October 17, 2023 at 1:35:57 PM
By Moises Martinez / October 17, 2023
Comment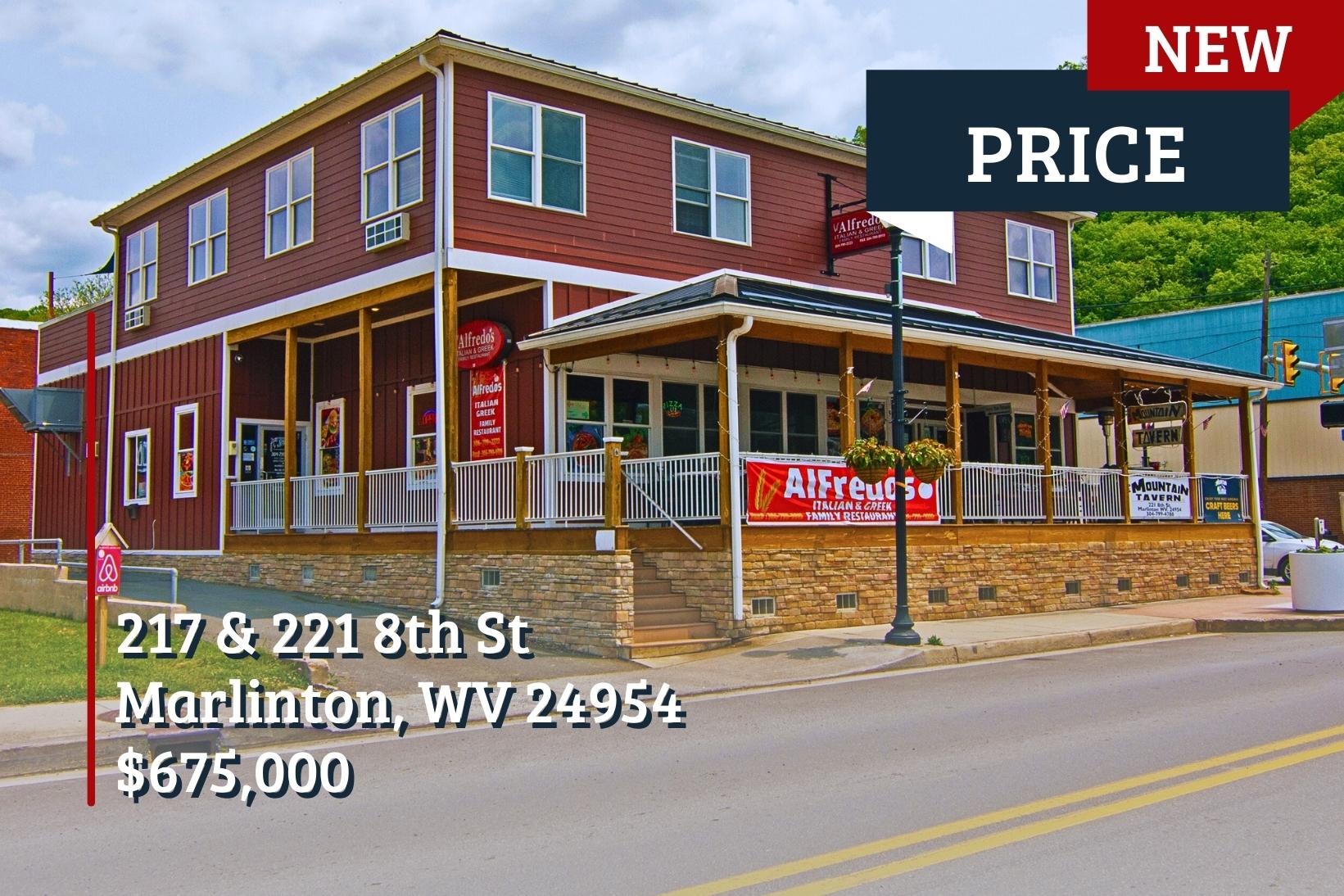 Nestled in the picturesque town of Marlinton, West Virginia, right at the gateway to ''Nature's Mountain Playground,'' is a commercial building that holds the key to an exciting investment opportunity. This property boasts an unbeatable location, sitting at the heart of town along the most heavily trafficked byways in the region. It's not just any building; it's a fresh, newly constructed space, uniquely customized to maximize income potential.
The Tourism Boom:
Marlinton, WV, has been witnessing a remarkable surge in tourist numbers over the years. From the winter wonderland of Snowshoe Mountain to many warm-weather activities such as mountain biking, fishing, and captivating festivals, this region offers something for everyone. The steady growth in the year-round tourism industry in Pocahontas County presents a golden opportunity for those willing to invest wisely.
A Prime Location:
The saying "location, location, location" couldn't ring true for this commercial building. Situated right in the heart of Marlinton, it enjoys unparalleled access to the bustling traffic arteries of the region. This prime location ensures that your investment remains at the forefront of tourists' and locals' attention, making it an ideal spot for your business or rental venture.
Customized for Success:
What sets this building apart is its tailor-made design, thoughtfully crafted to unlock its income potential. Every square foot is optimized to cater to businesses seeking a thriving, dynamic environment. Whether you're envisioning a cozy café to serve skiers and hikers or a retail space to showcase local crafts and goods, this property can be molded to meet your aspirations.
Year-Round Opportunity:
The tourism industry in Pocahontas County is no longer just a seasonal affair. Thanks to a diverse range of activities throughout the year, you can expect a steady stream of visitors, ensuring a year-round opportunity for success. Whether it's winter snow enthusiasts or summer adventurers seeking the great outdoors, your business can thrive in this vibrant community.
Conclusion:
The commercial building in Marlinton, WV, is more than just a structure; it's an investment opportunity waiting to be seized. With its prime location and thoughtful design, it's perfectly poised to tap into the ever-growing year-round tourism industry in Pocahontas County. Don't miss out on the chance to be part of this exciting journey. Invest smartly, and unlock the potential of this thriving community today!