Paul Grist
Broker, Owner, Team Lead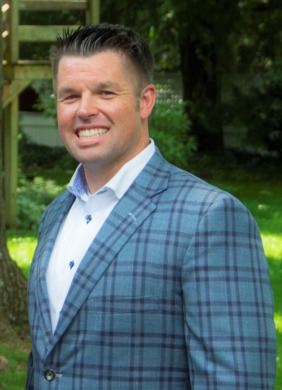 Paul firmly believes that we can go further together than we can individually. As broker and owner of Grist Real Estate, he had this in mind when he created Team Grist. Paul believes that as a team, we can simultaneously provide the best service for our clients while enabling agents to be the best they can be.
"We don't have a particular specialty at Grist Real Estate," he notes. "We work with people from all walks of life. We sell just about everything – small cottage-style homes, multimillion-dollar luxury homes, small farms, big farms, undeveloped tracts of land, and commercial buildings. Whatever it is, people can expect a high level of professional service from a team that works together."
An early adopter of the team approach, Paul is proud of the talented sales and support staff he has assembled and mentored. "We're like a baseball team with a deep bench," he observes. "We support each other. We really enjoy working together for our clients." The Grist Real Estate team believes in giving back to the community. They support several local nonprofit organizations and are especially committed to helping the Greenbrier County Humane Society.
Paul grew up in the Greenbrier Valley. A Class of 2000 graduate of Greenbrier East High School, he was active in Boy Scouts and the school's marching band, and he feels both these early experiences helped shape him. After graduating from Virginia Tech in 2005, he joined his father, Richard, in creating Foxfire Realty. Nine years later, he launched Grist Real Estate. He and his father, who continues to run Foxfire, consider the two companies strategic partners.
Paul, his wife Jessica, their son Moses (and their four dogs) live just outside Lewisburg in a home with spectacular sunrise views that he never gets tired of photographing.