Paul Grist
Broker, Owner, Team Lead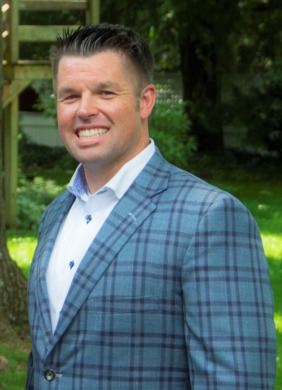 During Paul's 14 years in the real estate industry, he has consistently been one of the top salespersons in the Greenbrier Valley. "At the end of the day, our success comes from the people we work with, our clients, and caring about them and how to best achieve their goals in real estate." We are 'people first' in our actions," says Paul. "When you combine that with hard work, market knowledge, and our highly developed skills it is a recipe for success."
Active in the community, Paul currently serves as a Vice President on the Greenbrier Community School's Board of Trustees and as a member of the Greater Greenbrier Chamber of Commerce Board of Directors. As 2020 marks the fifth year of Grist Real Estate Associates, Paul is working to combine his sales and leadership experience to form a new team model of real estate to create the best possible customer experience for Grist clients. "I owe much to my parents and family for instilling in me a compassion for people and teaching me about business. My early foundations in groups like the Boy Scouts and marching band have helped me in my leadership which I continued on through my graduation from Virginia Tech."
Paul is excited to further develop his team platform which is different from the traditional real estate brokerage model and creates a culture where the members of the team truly work together by focusing on their strengths. "I'm excited for the opportunity to better serve the people we work with and build up the members of our team. I welcome the opportunity to discuss this new team model with anyone who is interested - it's really going to make a positive impact for the people with whom we work."