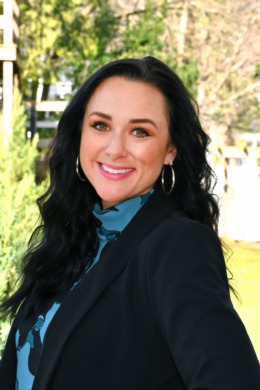 Lauren Hanna, a licensed realtor, previously worked as Marketing Director for Grist Real Estate Associates. Lauren is an Alleghany County, Virginia native who grew up in the Clifton Forge area.
A 2010 graduate of Virginia Tech with a degree in Communication, an emphasis in Public Relations, and minors in Marketing and Psychology, Lauren previously worked in group sales at the Omni Homestead, Boys Home of Virginia in development, and as Marketing Director at Greenbrier Physicians.
Lauren and her husband, Robert, live in Fort Spring on their farm called Huckleberry Knoll, named after their Great Pyrenees dog "Huckleberry." Lauren and Robert have four children - Rylee, Brylee, Ryder, and Layton.
Lauren notes enthusiastically, "I am thrilled to be back at Grist Real Estate and, this time, as a real estate agent. Everyone at Grist Real Estate is like family and so supportive of each other. I enjoy helping people and forming relationships, and I think real estate is the perfect path to achieve that goal."