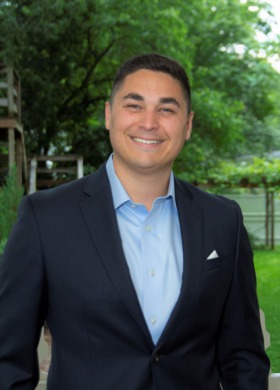 Originally from Solvang, in California's Santa Ynez Valley, Landon moved to Lewisburg in 2020 with his fiance Delanee Stapp, a student at the West Virginia School of Osteopathic Medicine. He found the transition to small-town West Virginia relatively easy because, like Lewisburg, Solvang is also a small town with restaurants, parks and a tourism focus. 
Landon's prior work was in customer service and retail, and he feels a sense of satisfaction when he makes others happy. He has worked at the Alisal Guest Ranch and Resort in California and at the Greenbrier Sporting Club. He will soon complete his Bachelor's degree in Business Administration through California State University of Channel Island.
Landon was attracted to Grist Real Estate because of the comradery and team focus. A licensed real estate agent, he represents buyers and sellers in the Greenbrier Valley.
Landon and Delanee are the proud parents of two dogs and a cat: Asia, a Korean Jindo, Koda, a Pomeranian, and T, "a black cat".