Krislyn Fridley
Office & Marketing Assistant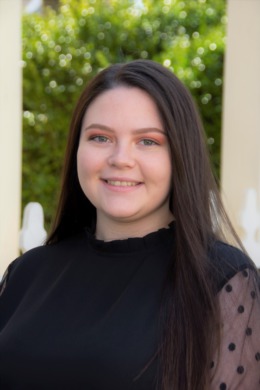 When you call Grist Real Estate, the first friendly voice you'll often hear is that of Krislyn Fridley, our Office Assistant. Krislyn, who grew up in Lewisburg, came to us from The Greenbrier, where she was working at the resort's golf club. 
Krislyn developed an interest in real estate when she and her husband Simon were shopping for a home in the area. She plans to pursue her real estate license with the Spruce School of Real Estate, an online program based in Morgantown. She comments that from the minute she walked in the agency's door she felt welcome and that Paul and the other team members have been very supportive.
Krislyn and Simon are the parents of a German Shorthair Pointer named Moose and a Weimaraner named Huckleberry.