Cheryl Gilman-Dobbs
Salesperson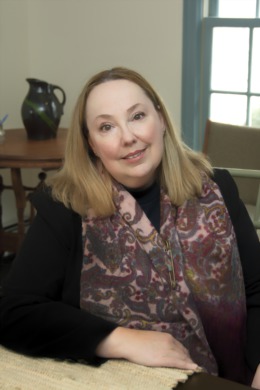 Originally from New England, Cheryl attended Bennington College in Vermont before embarking on a career that included 10 years working in journalism in Paris.
Cheryl and her husband Dale, a Wayne County native, were living in Pasadena, California, where she worked for the University of Southern California, when they decided to return to the Mountain State. Interestingly, Dale is the son of the late Joe Dobbs, a highly regarded Appalachian musician who hosted Music from the Mountains on West Virginia Public Radio for 25 years.
Cheryl's longtime interest in real estate was rekindled when the couple purchased an historic home in Lewisburg and took up residence with their two dachshunds, Dexter and Gigi. She began filling in at the front desk at Grist Real Estate, which sparked her interest in becoming an agent.
"Paul's dedication to quality impressed me," she explains. "There are a lot of garden variety real estate companies out there. When you find one that's really excellent you just know it."