Byron Rausenberger
Salesperson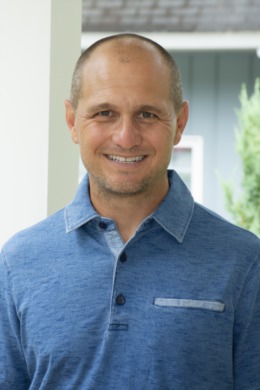 A graduate of Duke University, where he played soccer on the #1 ranked team in the nation, Byron grew up in Williamsburg, Virginia. He spent his high school years at the IMG Academy in Bradenton, Florida, a prep school that focuses on high-level sports training.
A self-employed entrepreneur most of his working life, Byron's projects have ranged from launching software development companies to brokering sales of scrap metal. He was renting an apartment on Wall Street in New York in 2005 when he visited his parents, who were living in Lewisburg. He recognized the opportunity to escape a lifestyle he wasn't particularly enjoying, and he decided to relocate to the Greenbrier Valley, where "the people are friendly, you know everybody, life is peaceful and you're surrounded by nature". He's never looked back.
He sees working in real estate as a way to help others make the same kind of transition. He looks forward to putting his entrepreneurial skills to work helping Grist Real Estate expand its ever-growing business. "The Grist team feels like a welcoming family," he notes. "The office is in a beautiful house, and it seems more family-like than office-like."
Byron and his wife Shannon live in Lewisburg with their daughter Salem, 10, and son Macon, 7. He enjoys sharing his passion for soccer with aspiring young athletes, and he provides coaching, at no charge, to local students from ages 6-18 on a soccer field he developed on his own property.